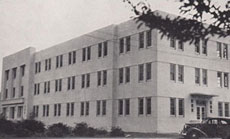 Once upon a time, Kelowna was a small sleepy town with a few people who harvested apples and peaches and a small number of dedicated physicians who knew each other well and supported each other.
Now Kelowna is a picturesque city with a growing wine industry, booming tourism and first class restaurants.
The medical community has diversified, like the city, into various groups.
The executive of the Kelowna Medical Society wants to reunite the various groups into a cohesive medical community, which would find us better prepared when the new Medical School arrives and, ultimately, improve the health of our patients.
In this website, you will find all the latest CME events (and be able to register for them), social events, KMS constitution and bylaws.
Our website is constantly evolving, with up-to-the-minute information about social events, and contributions from members. You are welcome to provide feedback; you are also welcome to join us and become part of the executive team.
There are also links to useful websites for patients.
Have a SmartPhone with QR Code app?

Scan the QR Code here to go directly to our website, then bookmark us for future reference!